Library: Virtual
Date: 7/9/2020
Time: 10:00AM - 10:00PM
Type: Podcasts
Age Group: teens ages 13-18 years, tweens ages 9-12 years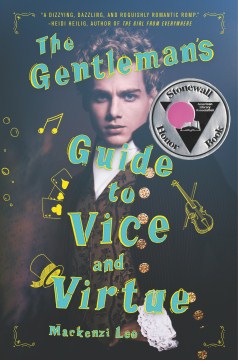 Join us for Chapter One with HPL, our podcast highlighting first chapter reads from awesome titles for tweens and teens every Tuesday and Thursday.
Today's featured title is The Gentleman's Guide to Vice and Virtue by Mackenzi Lee. This title is intended for teens, however, it may contain language or themes that some readers may find offensive.
All featured titles are available as eBook or eAudio so visit the catalog today.
Publisher permission obtained for all readings.