Consider this your advance guide to hygge! 
If the publishing trends are correct, we, in the US, will finally get to hygge in 2017. What is hygge and more importantly, how do you pronounce it? Well, it's a Danish word pronounced hoo-ga (or hue-ga), that can mean many things but mostly it refers to finding comfort in simple things; the feeling of being cozy; like relaxing with a cup of tea or lighting candles around the house.
You will get a better idea when you read these book titles: 
art of living well
escaping the hustle and bustle
contentment and comfort
art of happiness
secrets to happy living
rediscover joy of simple things
cozy and simple living; simple pleasures
Or as suggested in Brigid Schulte's Overwhelmed: Work, Love, and Play When No One Has the Time: 
"And that was it, she realized, the key to Danish happiness. Hygge. The moment. When you're riding Icelandic ponies, ride Icelandic ponies. When you're drinking a cup of tea, drink a cup of tea....the small, simple things that make life lovely."
Very soon you will see hygge how-to books, coloring books, cookbooks, journals and 5 minute guides everywhere! While we have a few of these titles, we plan to add many more in the new year. So keep checking our catalog for your hygge inspiration! You can also find interesting hygge ideas in social media by using the hashtag #hygge. So explore and find your solace with hygge in 2017.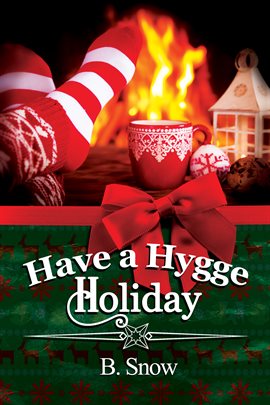 Best wishes for a joyous new year.
Saima K. , Librarian at HPL